Commercial Electricians in Springdale, AR
When you need reliable commercial electricians in the Springdale, Fayetteville, Bentonville, and Rogers, AR area, look no further than the professionals at Central Electrical Contractors Inc. Our commercial clients choose us because we always offer reasonable rates. We're completely dedicated to customer service with quick turnaround time on calls, inquiries and jobs.
Our team is licensed, bonded and insured, so you know you're getting expert commercial electrical service on every visit. Our Master and Journeyman Electricians have the ability to design brand-new electrical systems from scratch or perform routine maintenance and repair to your current system.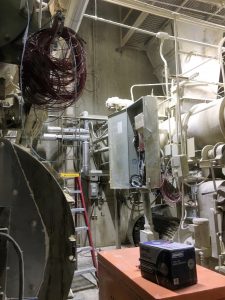 New Construction Electrical
Building a new commercial space from scratch? We can handle anything and everything for you when it comes to electrical work at a new construction project. We offer affordable and efficient solutions, giving you the ability to completely customize your lighting and electrical needs no matter the size of your project.
After designing your electrical system, our commercial electricians install all components. We have the capability and resources to complete any electrical installation project, from lighting design to motor control, power distribution and more.
Repair and Maintenance
The main reason clients contact us is for routine maintenance and repair service. Our team specializes in the long-term care of all electrical systems at your commercial property. We also are highly skilled at repairing and replacing all electrical components of your system. We're proud to meet the needs of all commercial clients in nearly every industry with every building type including:
Office Buildings
Warehouses
Sports Complexes
Schools
Your Complete Commercial Electrical Service
Central Electrical Contractors Inc. provides comprehensive services for commercial clients. We've become the leading commercial electrical service provider in the Springdale, AR region. Whether you need routine maintenance or a completely new electrical system, our industrial and commercial electricians are just a phone call away. Contact us now at 479-751-4614 to learn more.